Hoogesteger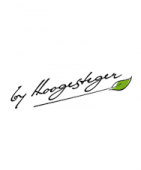 Hoogesteger is a leading manufacturer of premium freshly squeezed fruit juices in the Netherlands.
Its extensive experience and expertise in the fresh fruit market ensures that we always use the highest quality seasonal fruit in the cresation of our products.
All its products satisfy the highest quality standards and are produced in state of the art production facilities.
Visit the website