American Pasteurization Company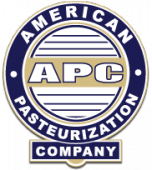 Product development and testing, and additional assembly and packaging lines make APC the nation's only complete HPP resource. APC has the experience and expertise to get customers from the product idea phase through packaging development and testing, food safety and regulatory compliance, through to commercialization.
While APC does not offer pre-HPP packaging services (such as slicing meat, packaging original product, etc.) APC has many co-packing, packaging and logistic partners across the country to provide food manufacturers a variety of options to meet many of their packing, packaging, shipping and storage needs.
Visit the website